Good evening!
First, I must
thank all of you
for your wonderful messages of support and your well-wishes for
the new farm
. The responses you sent were so incredibly encouraging and I especially enjoyed hearing about how some of you have taken similar downsizing journeys. If I wasn't already feeling good about this decision, your comments definitely sealed the deal.
This weekend I will post photos of the interior of the house as it was when we closed on the property. My husband's been busy ripping out paneling and ceiling tiles, so it's already a construction zone, but at least you can see what we started off with.
-----------------------------------------------------
So, tonight my kitchen counters are absolutely covered in candles. I should have taken a picture, but I honestly didn't think about until now. It's quite comical how every surface has candles or candle-making supplies on it.
(Though I think my husband's developing a twitch from having to look at the mess for several days now...)
The reason for the sea o' candles?
I'm participating in two holiday craft fairs this weekend with my dear friend Sara, and I've been a busy, busy candlemaker in preparation for the events. If you're local, here are the deets. I can't believe it's already time to be thinking about shopping!
Friday, November 16th - 5 p.m. to 8 p.m.
2nd Annual GatorGanza
Garrett Elementary,
3224 Old Hillsborough Rd., Mebane, NC 27302
Saturday, November 17th - 9 a.m. to 2 p.m.
4th Annual Holiday Arts & Crafts Bazaar
Hillsborough Elementary, 402 N. Nash St., Hillsborough, NC 27278
Also wanted to let you know that
Wintergreen candles
(a.k.a., Christmas tree in a jar) are now in the
Harmony Farm Candles Etsy shop
.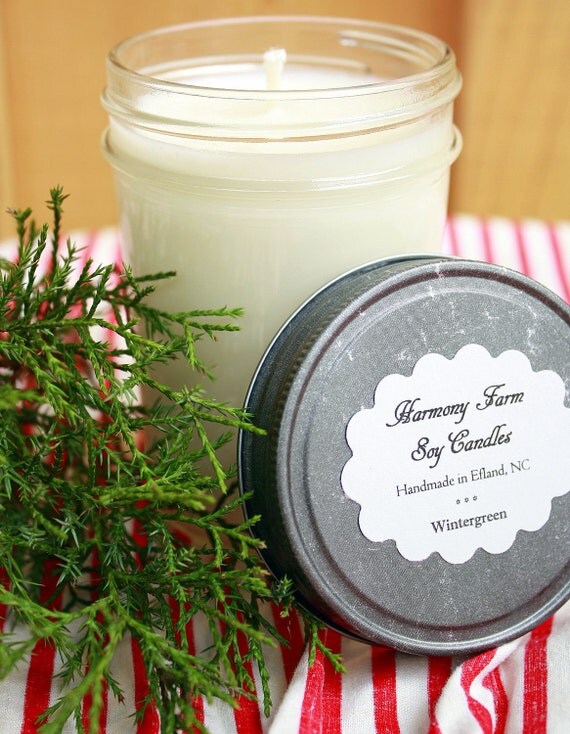 I always look forward to making this candle because the fragrance is utterly divine. It might not be Thanksgiving yet, but it sure smells like there's a Christmas tree in my house already!
If you'd like to order any, they'll ship out next week. I have a feeling I'll be totally spent by Saturday evening. :)
Wish me luck and take care,