This centerpiece currently graces my dining room table.
The glass cake stand was a wedding present and was most recently used in my Christmas decorating.
I made the candles earlier this month from candle-making supplies I scored off Craigslist. They're scented like Yankee Candle's Mistletoe candle--which is kind of a misnomer since the scent really smells like a Christmas tree. Even though we're beyond that holiday, I still find the fragrance appropriate and refreshing this time of year.
And the wee little pine cones and snips of cedar were free, courtesy of Mother Nature.
Natural, beautiful and thrifty--what more can you ask for?
I challenge you to find items in and around your house to make a lovely centerpiece. And if you need some more centerpiece inspiration, visit Donna at Funky Junk Interiors. Her Saturday Night Special party is all about centerpieces this week!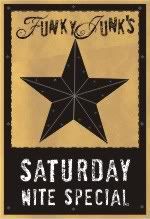 Also linking to: