I've briefly mentioned a few times on this blog that I make candles.
Beautiful aromas--particularly florals and clean fragrances--elevate my mood, help me relax and simply make me
happy
. And that's why I started making candles, first for myself, then ultimately friends and family.
What started as a hobby became a small business--Harmony Farm Candles--earlier this year as several lovely shops in my area (and even a boutique in Colorado) began carrying the soy wax candles I make right in my kitchen.
And now, I'm pleased to take another step in my cottage industry by opening an Etsy shop!
Made from all-natural, American-made soy wax, the dye-free candles are hand-poured into 8 oz. glass jelly jars. Topped with zinc-colored lids, they have a simple, vintage aesthetic that fits seamlessly into many styles of decor. Fragrances range from florals, to clean and citrusy scents, and several seasonal offerings. And most importantly, they smell wonderful!
With the holidays coming up, these candles make wonderful presents, hostess and teacher gifts, and even stocking stuffers!
To celebrate the grand opening of
the Harmony Farm Candles Etsy shop,
I'm excited to hold a candle giveaway!
The giveaway features three candles befitting the fast-approaching holiday season:
Pumpkin Pie
,
Mulled Cider
and
Wintergreen
.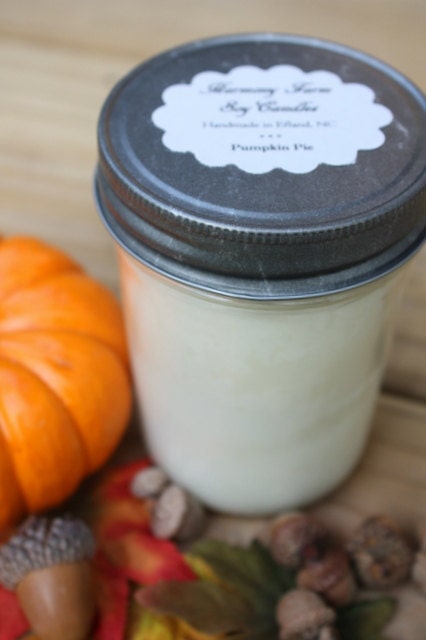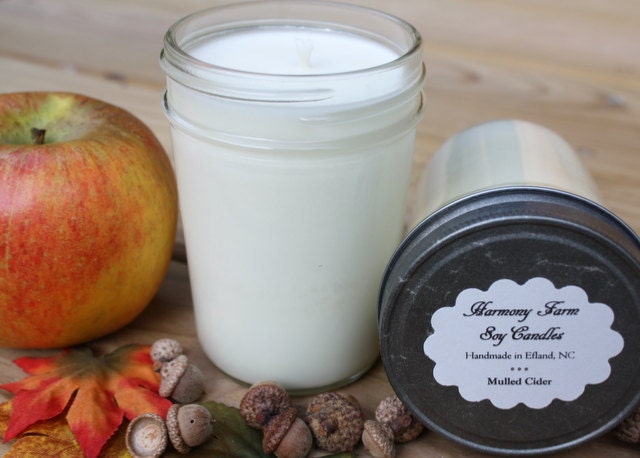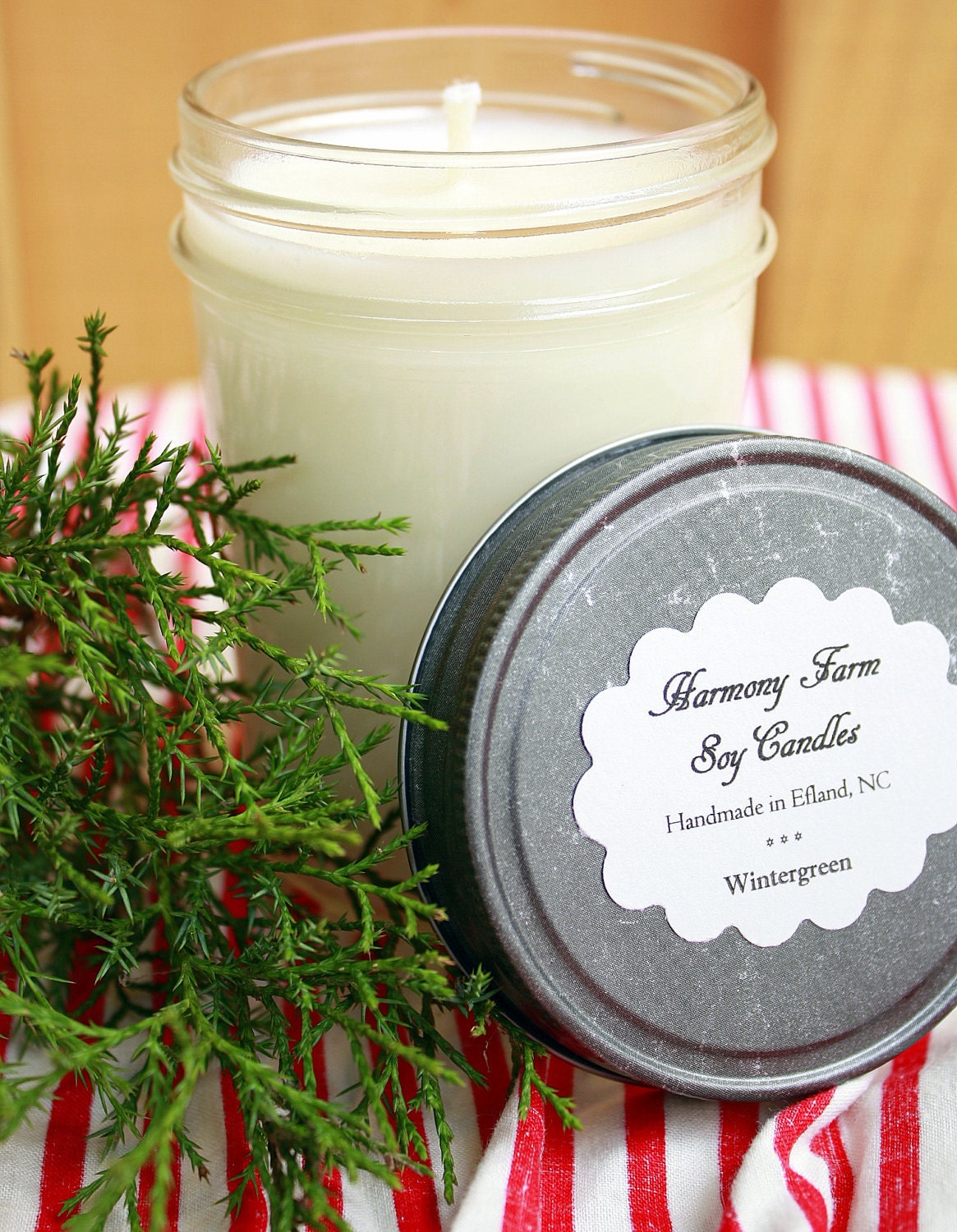 This giveaway runs through Sunday, November 20th at 9 p.m. Eastern Time.
The winner will be announced that night, contacted by email, and the candles will be ready to ship on Monday so they can arrive (hopefully) in time for Thanksgiving!
I'm sad to say this, but due to shipping limitations, I can only ship candles at this time to U.S. addresses. I'm sorry, all you lovely readers, who live outside the U.S. :(
Now, the nitty-gritty of how to enter:
1. Though this isn't required to enter, I would love for you to become a follower of Carolina Country Living or subscribe by email. If you already do this, leave a comment saying so for one entry. If you become a new follower or subscriber, please also leave a comment for one chance to win.
2. For an additional entry, visit Harmony Farm Candles on Etsy, check out all there is in the shop, and heart your favorite candle. Leave a comment here letting me know which candle in the shop most strikes your fancy!
3. For a third entry, blog about the giveaway and leave the link to your post in the comments section.
4. For a fourth entry, spread the word on your Facebook page and link back to this post. Then leave a comment letting me know you've done this.
5. Finally, for a fifth entry, Tweet about the giveaway, then leave a comment here.
Please make sure that if your email address is not attached to your profile, you leave it in your comment(s) so I have a way of reaching you should you be the lucky winner.
Good luck, friends!
-Erin
Sharing at: